About Panacea Geospatial Solutions
Panacea Geospatial Solutions was created in 2013 as a separate vertical in The Panacea Group and later on registered as a Pvt Ltd company in 2017. Panacea Geospatial provides high-quality, robust solutions to federal organisations, state organizations, private companies and MNCs. Our cutting edge technologies and expertise encompass varied domains such as registries, SDIs, Geospatial Analytics, Geo-Governance and Geosurvey solutions.
Panacea Geospatial is a member of the Open Geospatial Consortium (OGC), the international standards organization overseeing open standards for geospatial content and services, sensor web and Internet of Things, GIS data processing and data sharing.
Panacea Geospatial is officially recognized as a startup in the Government of India's Startup India initiative. See our official DIPP Recognition certificate here: DIPP Startup India Certificate of Recognition.
The Panacea Group includes successfully running companies such as Panacea Infosec Pvt Ltd, Panacea Bioedge Pvt Ltd, and Panacea Geospatial Solutions Pvt Ltd. Each company began as a vertical within The Panacea Group and now provides expertise in the domains of cybersecurity, healthcare and geospatial technologies respectively.
Panacea Infosec Pvt Ltd is a leading provider of  cybersecurity, infosec auditing and consulting services for 500+ clients across 45+ countries. Panacea Bioedge has developed a platform to cater to the mental health domain. Each vertical aims to provide excellence in their own domain. This forms the cornerstone of our work ethic and philosophy.
Partners
Panacea Geospatial is partnered with RSI Softech Pvt Ltd, a renowned name in the Geospatial and IT industry. The consortium is participating in various government geospatial projects and initiatives across the globe. The consortium has already successfully awarded multiple projects by the Government of India's Department of Science and Technology, for the National Spatial Data Infrastructure (NSDI) agency.
Customers
Our customers include Federal organizations, State organizations and Union Government agencies across India. Since, our customers are policy makers who affect the lives of citizens, we aim to deliver top of the line solutions for their problems.
Technology
Innovation, standardization and interoperability will be inseparable components of all solutions in the future and hence, are part of all our solutions and products, today.
Panacea Geospatial Solutions Pvt Ltd is a provider of world-class enterprise solutions for the geospatial industry. We are a combination of technologists and geospatial industry veterans with an unshakable commitment to deliver excellence to our customers. With belief in simplicity, ingenuity and innovation, and through a combination of proprietary and open source technologies, we strive to create the best, cutting-edge answers for tomorrow's problems.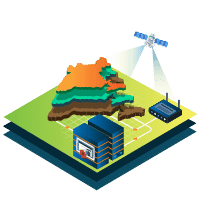 National Registry Solutions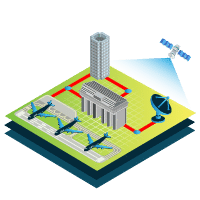 Spatial Data Infrastructure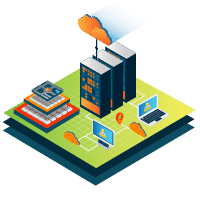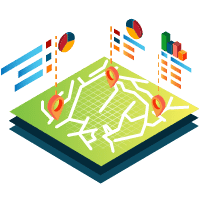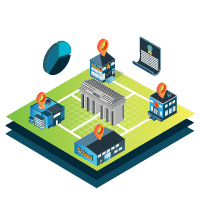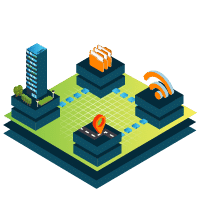 Blockchain Enabled Geospatial Data Solutions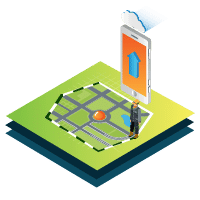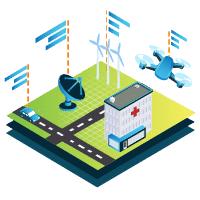 Ajay Kaushik
CEO
Ajay Kaushik is leading Panacea Geospatial since its inception in 2013. He combines his background in IT research, Information Security consulting and auditing with sales and business experience, guiding the strategic direction of the Panacea Group.
Suhas Sharma
Director of Operations
Suhas Sharma has the responsibility for operational execution at Panacea Geospatial. He has extensive experience in team management and process streamlining. He brings over 10 years of collective experience in Quality Assurance and GIS industries.
Surendra Mishra
Director
Surendra Mishra brings over 21 years of experience working with geospatial technologies in the Indian military as well as private industry. He brings a unique mix of strategic and technological insight as Director to forge new paths on the geospatial front.
Dr Veera Narayana Balabathina
Senior Scientist
Dr Veera is an accomplished scientist with over 16 published papers in National and International journals. He is responsible for research into cutting edge applications. He brings over 13 years of experience in Geospatial technologies and various industries to Panacea Geospatial.
Piyush Kumar
Lead Developer
Lead software developer at Panacea Geospatial. An experienced full-stack developer, Piyush has worked on multiple GIS R&D projects for both B2B and B2G. He has previously worked as senior developer for solutions in leading firms such as PeopleStrong, TCS, Rolta.
Deepak Jain
Business Development Manager - PSU
Business Development Manager for PSUs, Deepak has more than 10 years' experience in the financial Industry. He has worked with HDFC Bank, ICICI Bank, First Data & Atom Technologies. He was also a Director in establishing a Co-Operative Bank in Maharashtra.
Apurva Malviya
Regional Head, Business Development
Regional Head of Business Development, responsible for business growth in new regions. Apurva holds a MS degree in Information Security & Cyber Laws from Indian Institute of Information Technology, Allahabad (IIIT-A) & MBA in Sales & Marketing.
Anju Gupta
Admin Head
Anju Gupta is heading Admin functions. She has more than 10 years of experience in Human Resources and Management covering various domains like talent management, drafting HR policies, Compensation & Performance Management and Staffing.
Interested? We are happy to discuss your Geospatial Solution requirements.